Gostiny Dvor
The station got its name because of the location of the ground lobby in the courtyard of the department store of the same name. In fact, the station is built into the famous department store as a yard extension.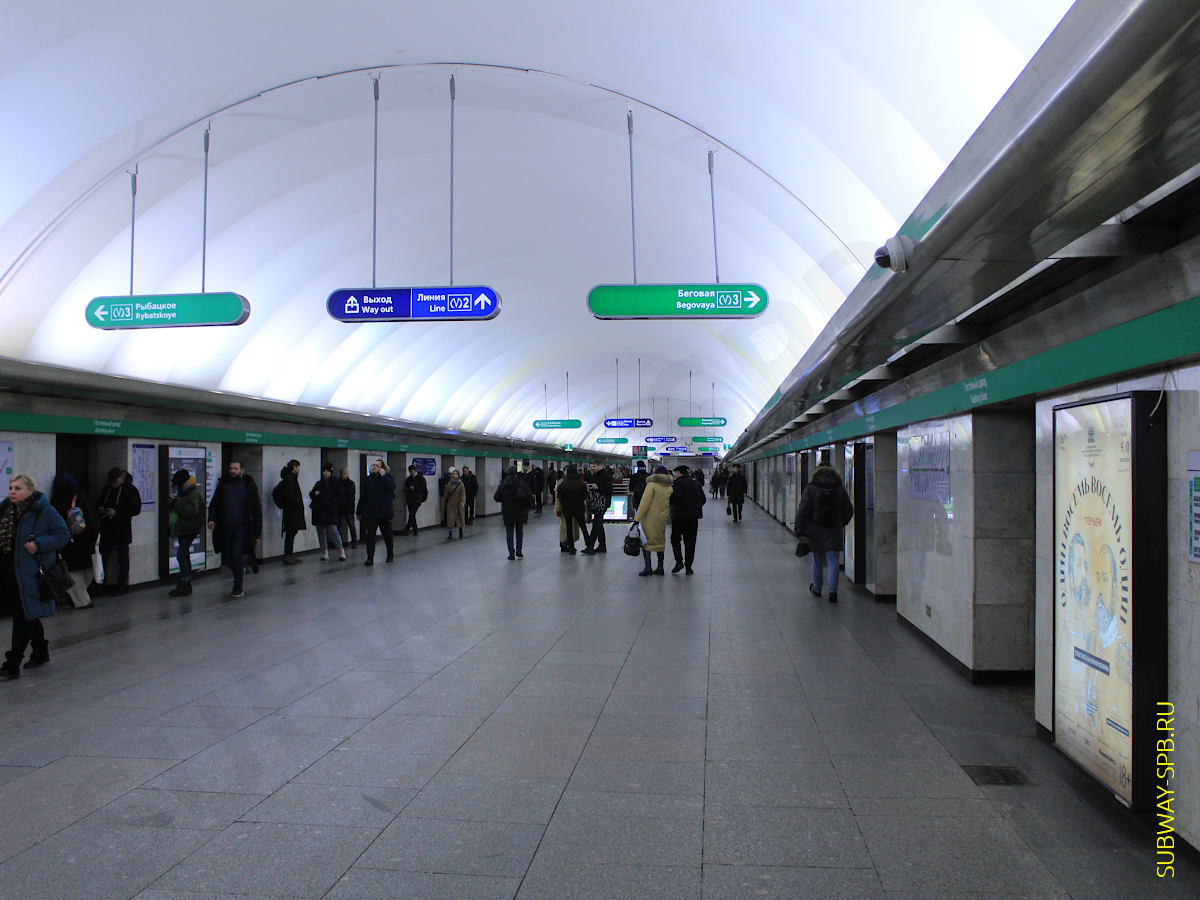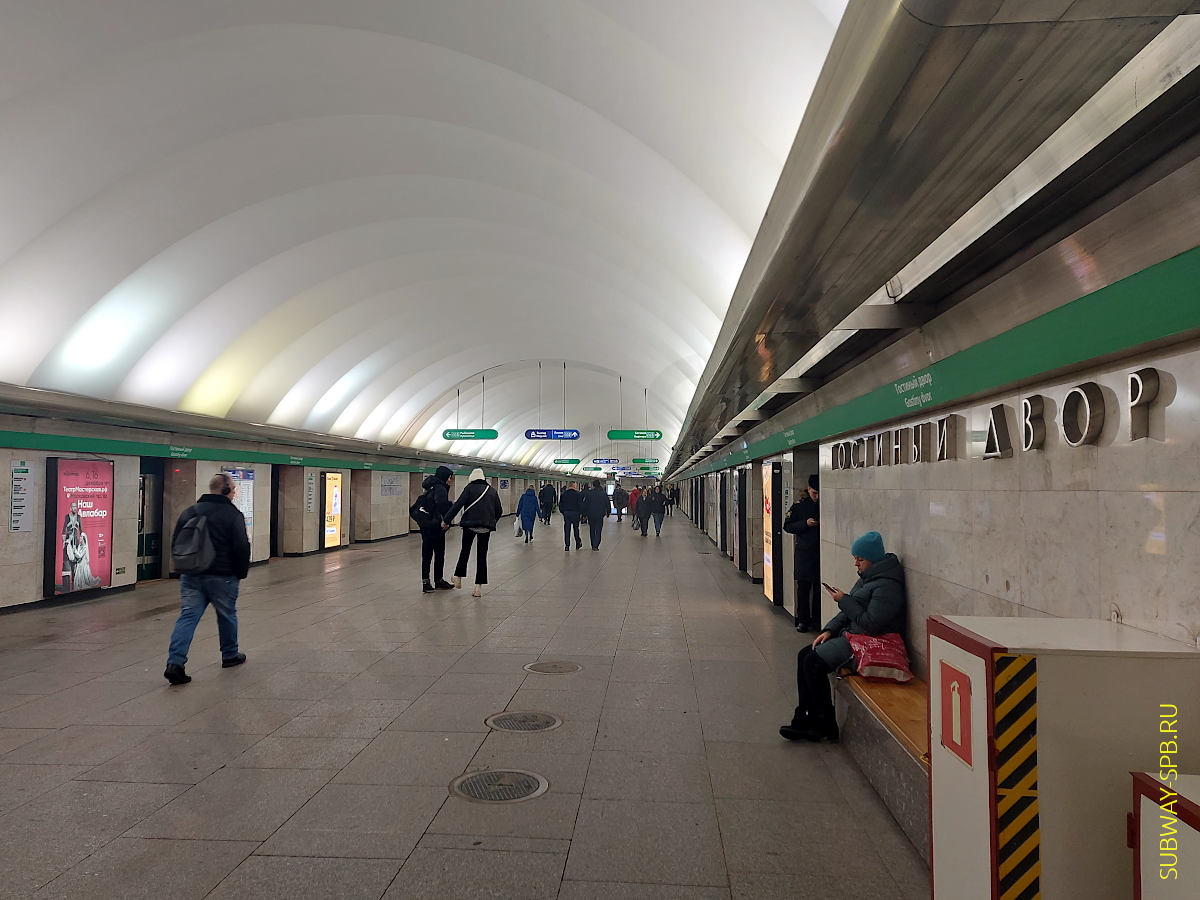 "Gostiny Dvor" - "Guest yard", shopping malls.
The station has a monstrous passenger traffic, probably the largest in the city. This is regardless of going to the surface. There is always a monstrous pandemonium here. And up to the heap, this is the longest station on 3rd Green Line.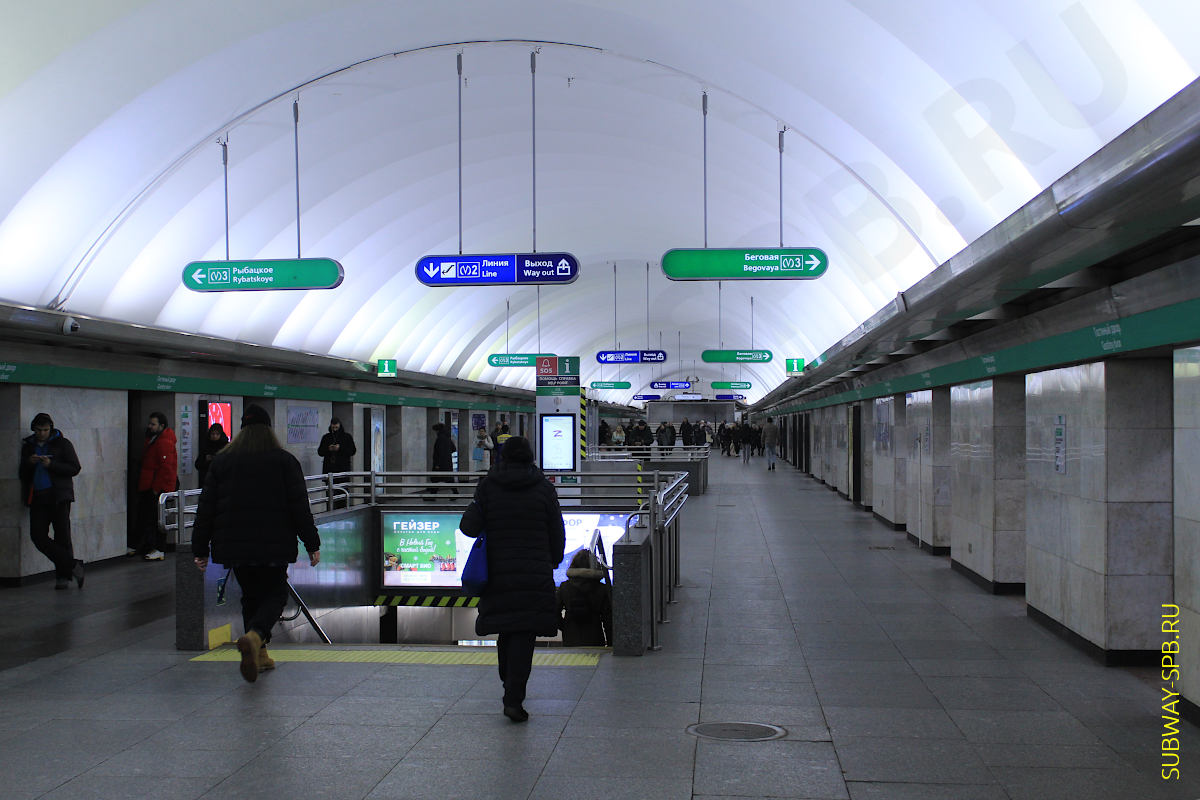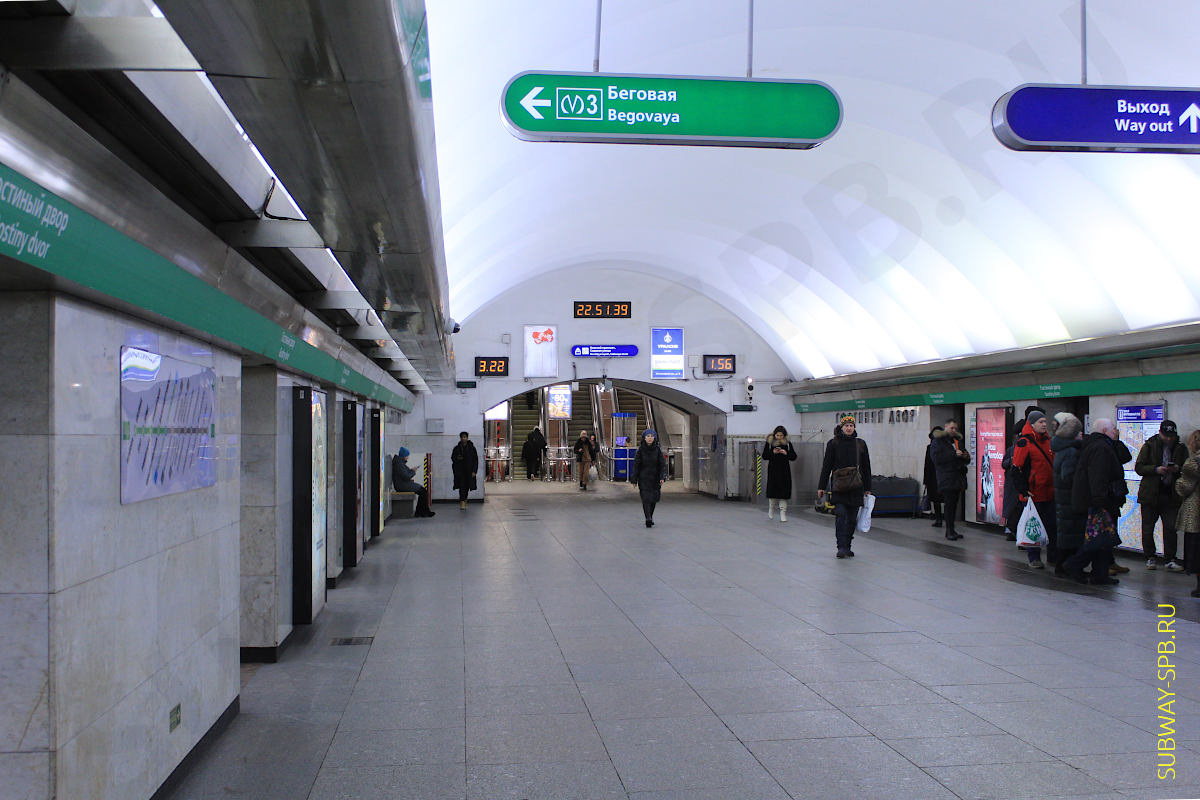 In the middle of the station hall there is a staircase to the transition Gostinka-Nevsky, transitions.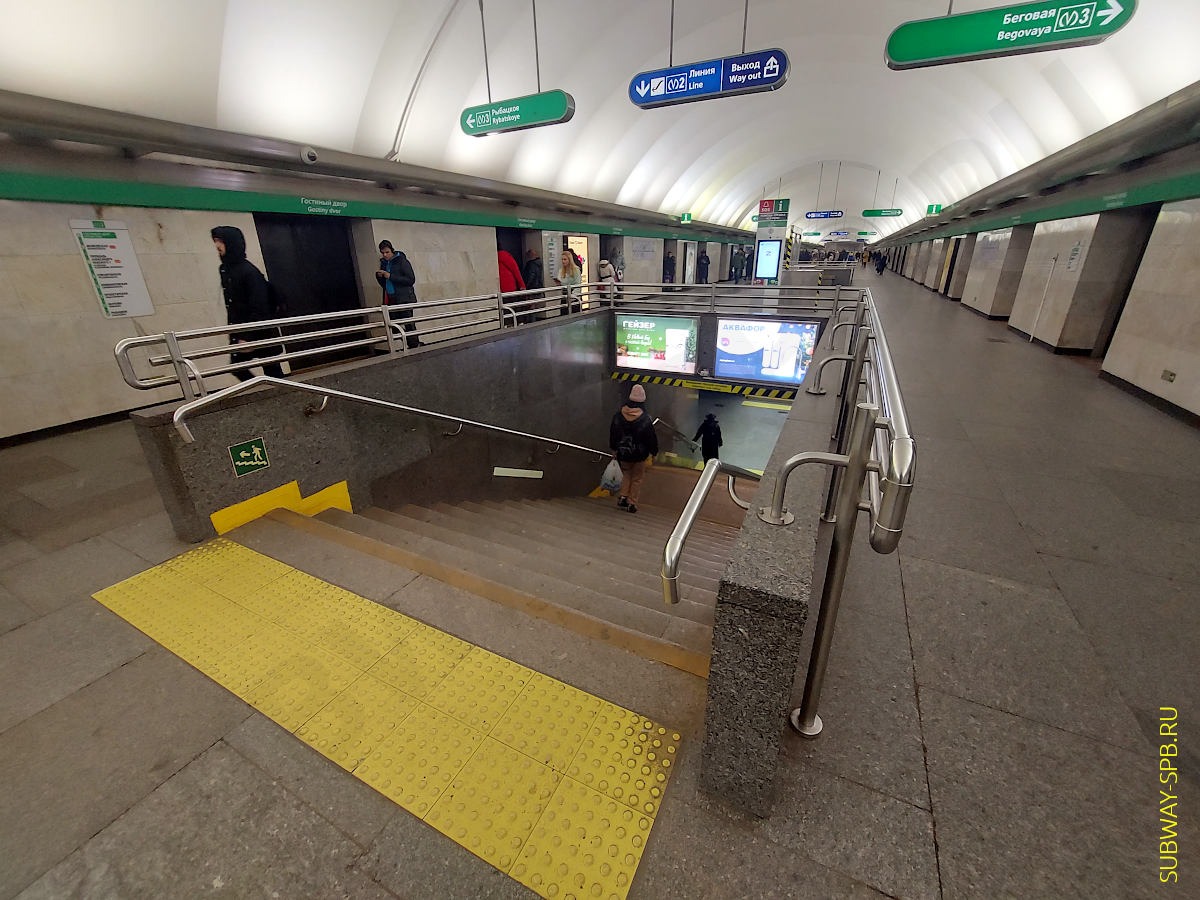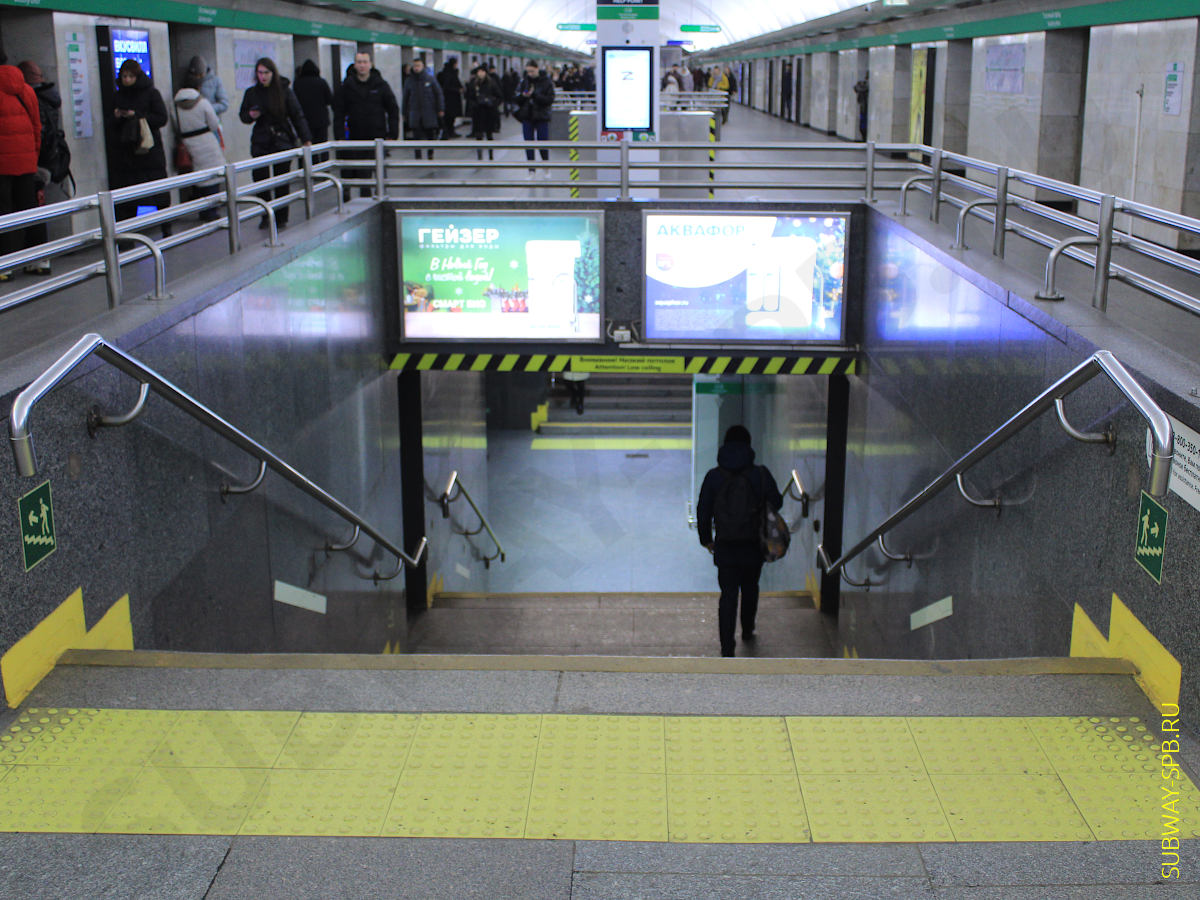 However, such an empty station happens only after midnight and only in the interval between trains. Compare the state at 11 pm (photo on the left) and at midnight (photo on the right).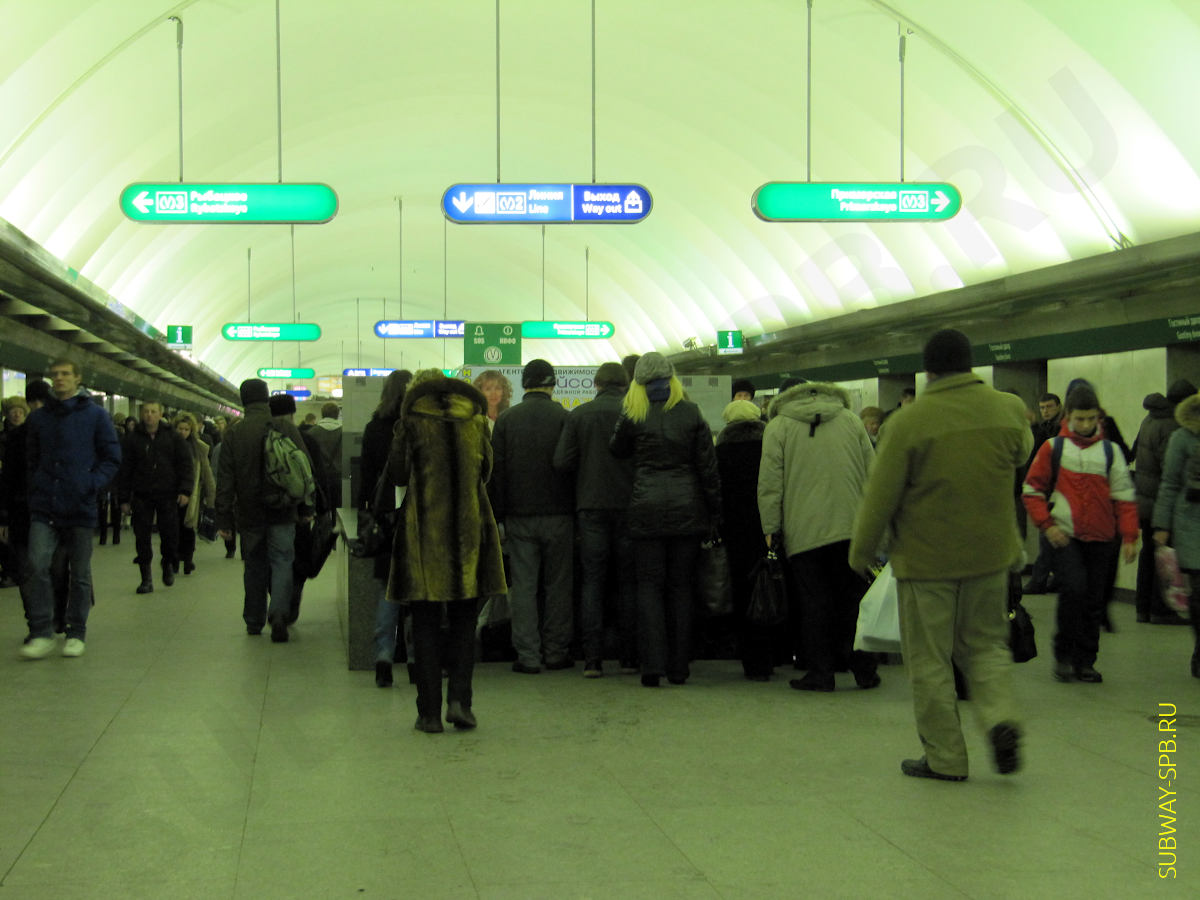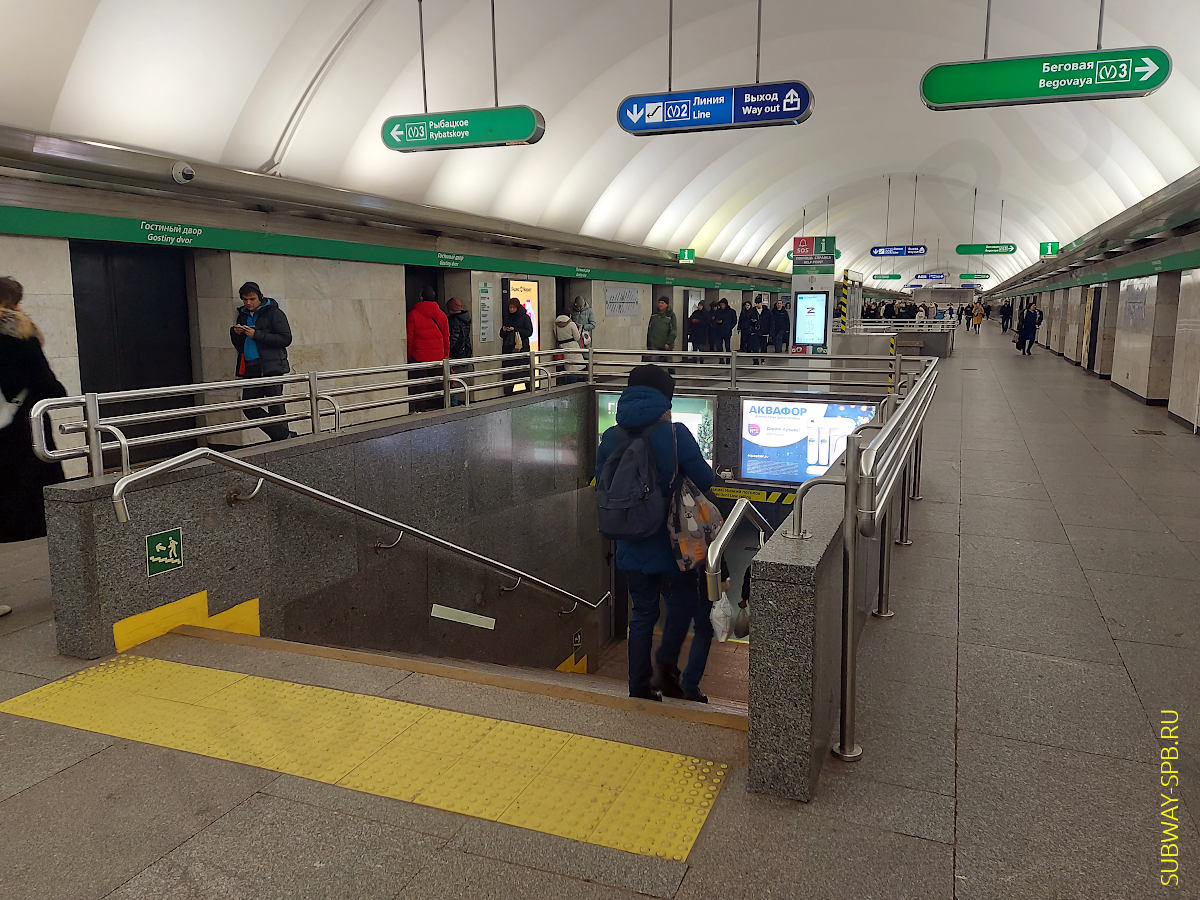 This is the first station in Leningrad, where 4 escalators initially led to the surface. The hermetic door is vertical, of the "guillotine" type.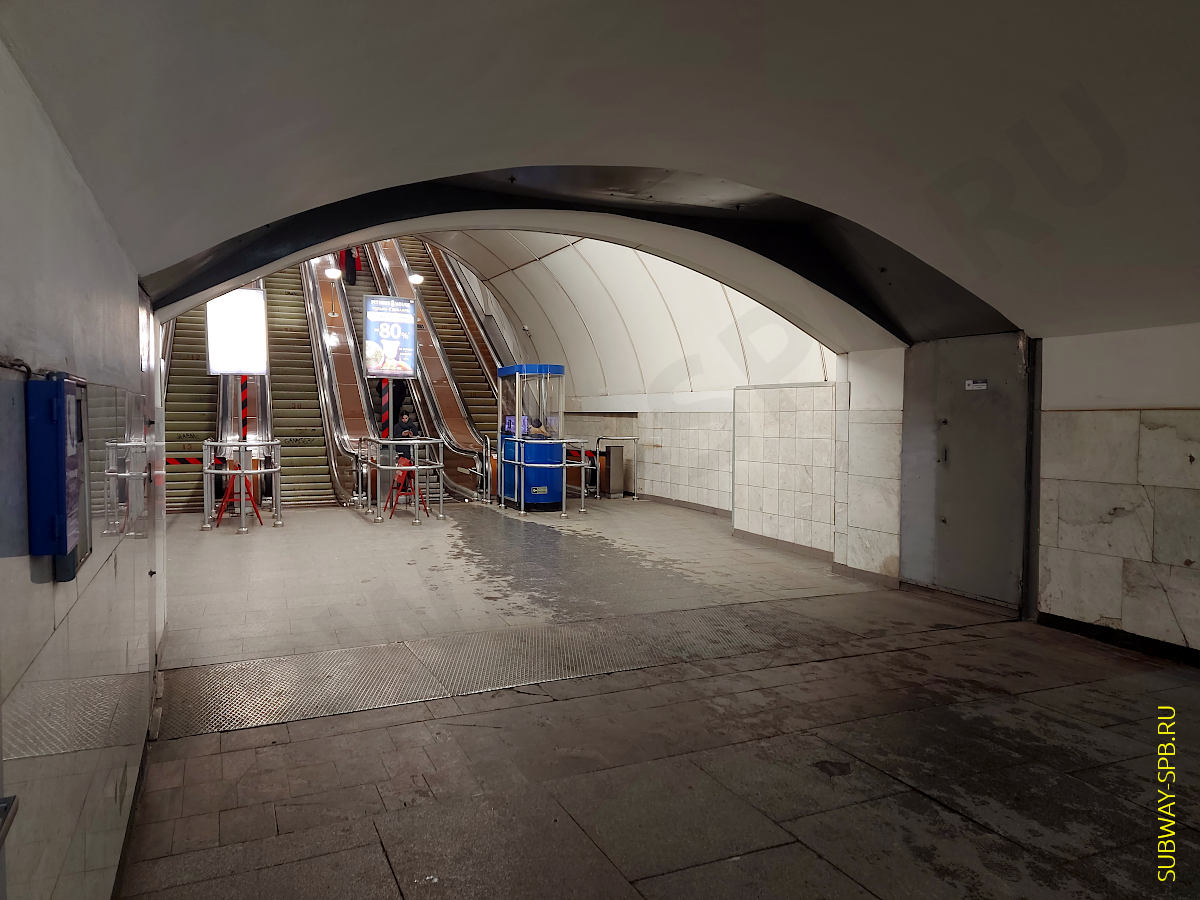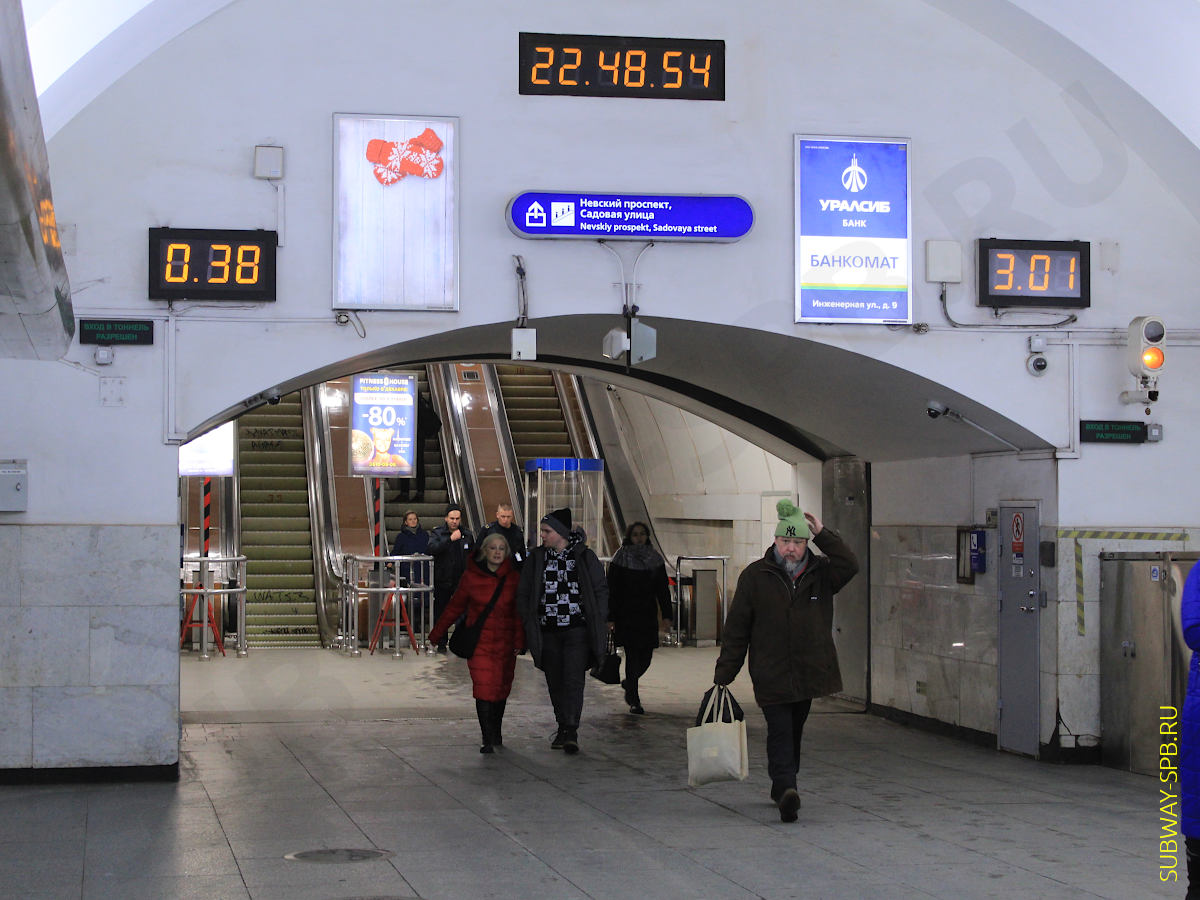 From above, the station is built into the old shopping complex "Gostiny Dvor". This is the very, very actual center of the city.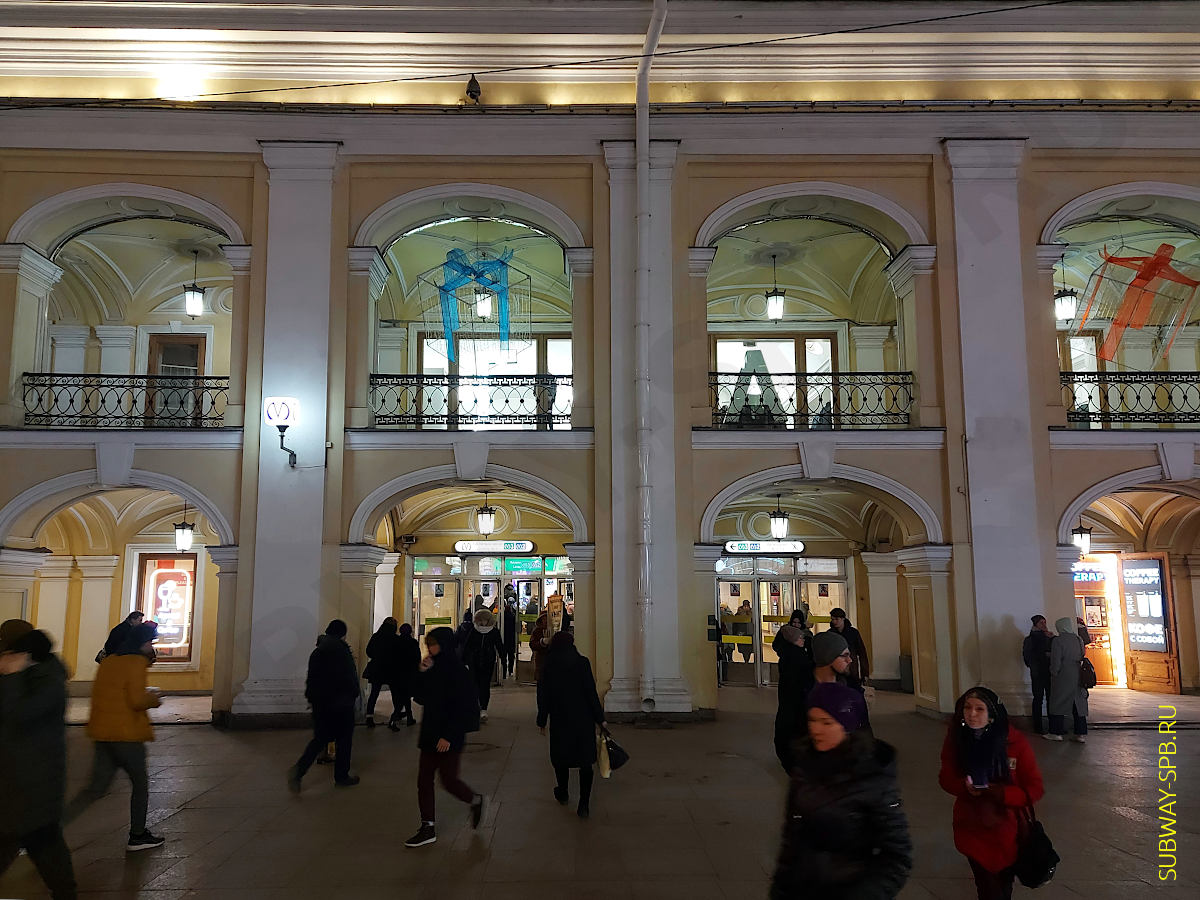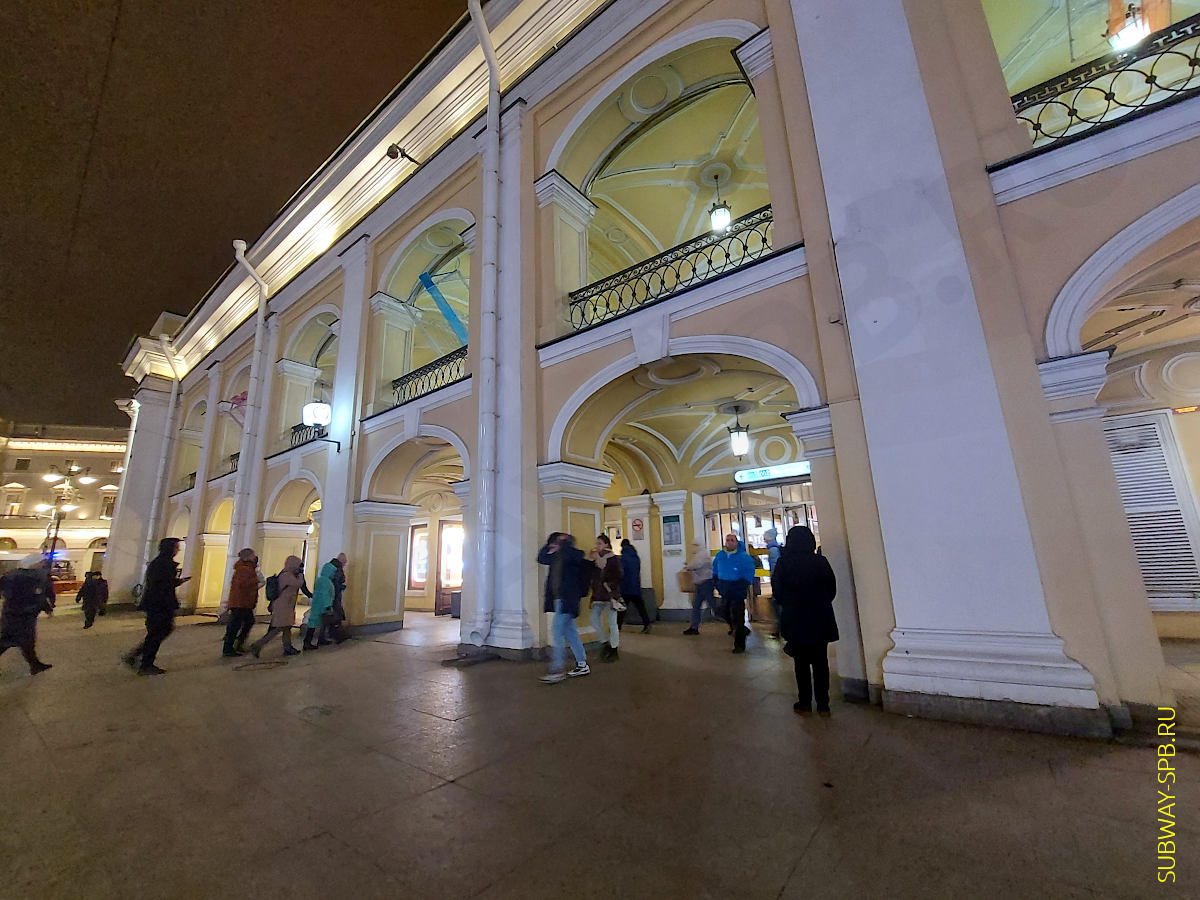 Although, in fact, all the ground structures of the station are located in the courtyard annex, and only the corridor to the escalator hall passes through the shopping complex.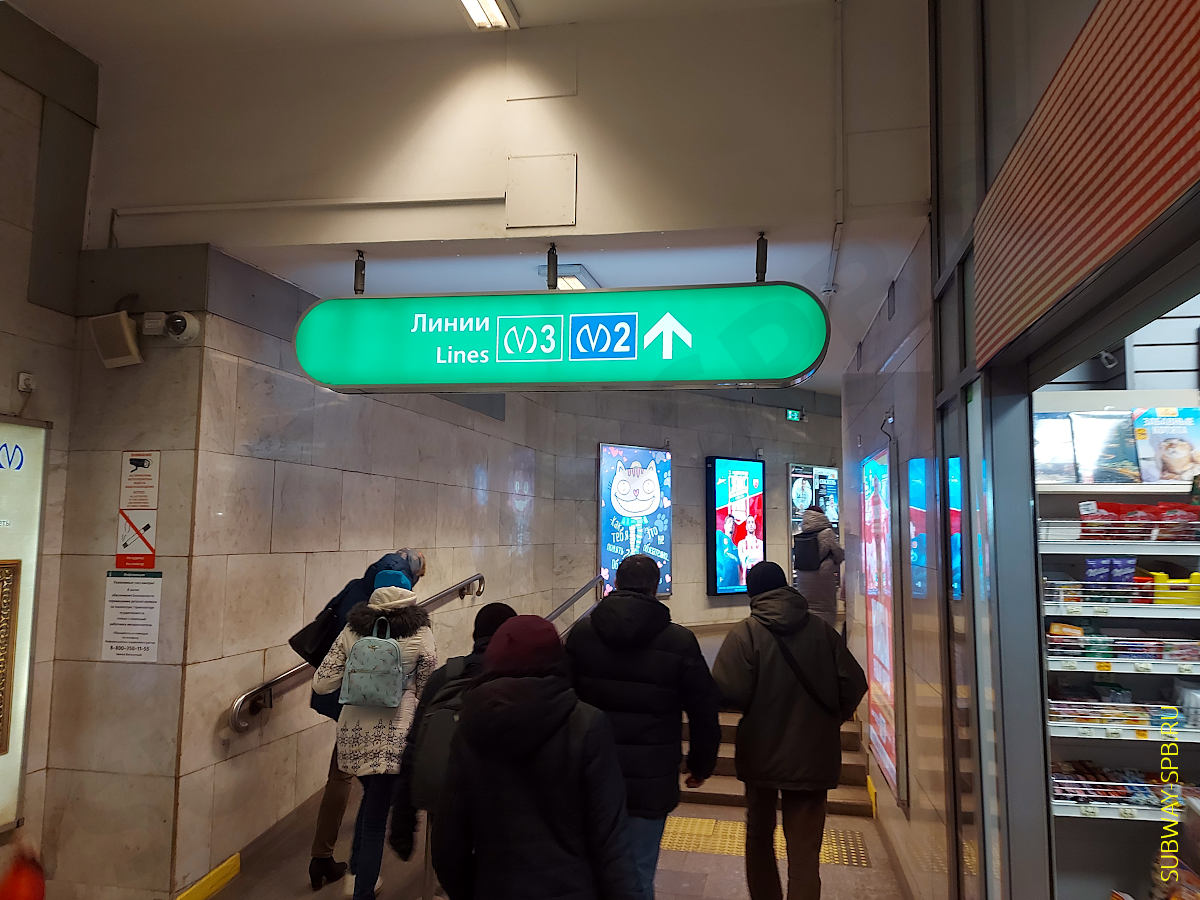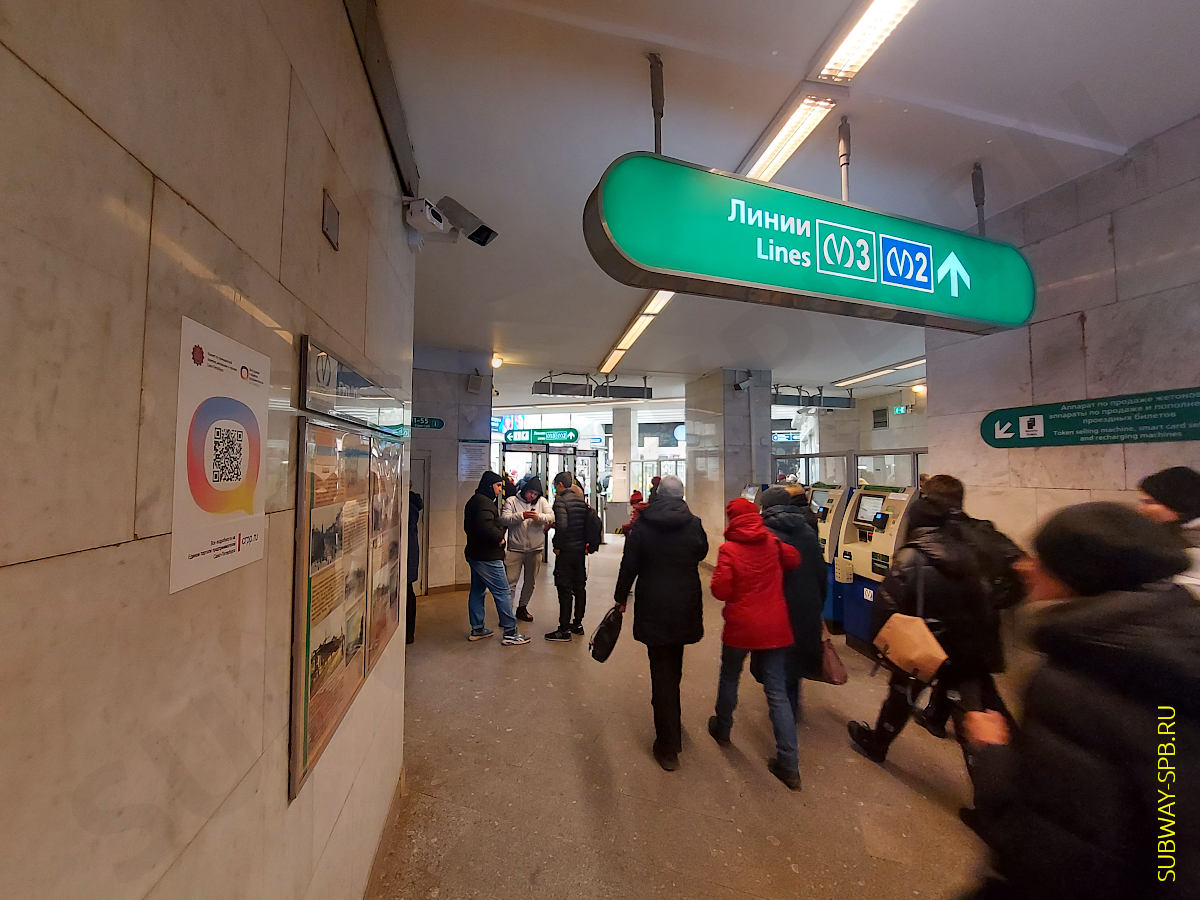 Escalator hall - in the tradition of the 60s. Gagarin discovered space only 5 years ago.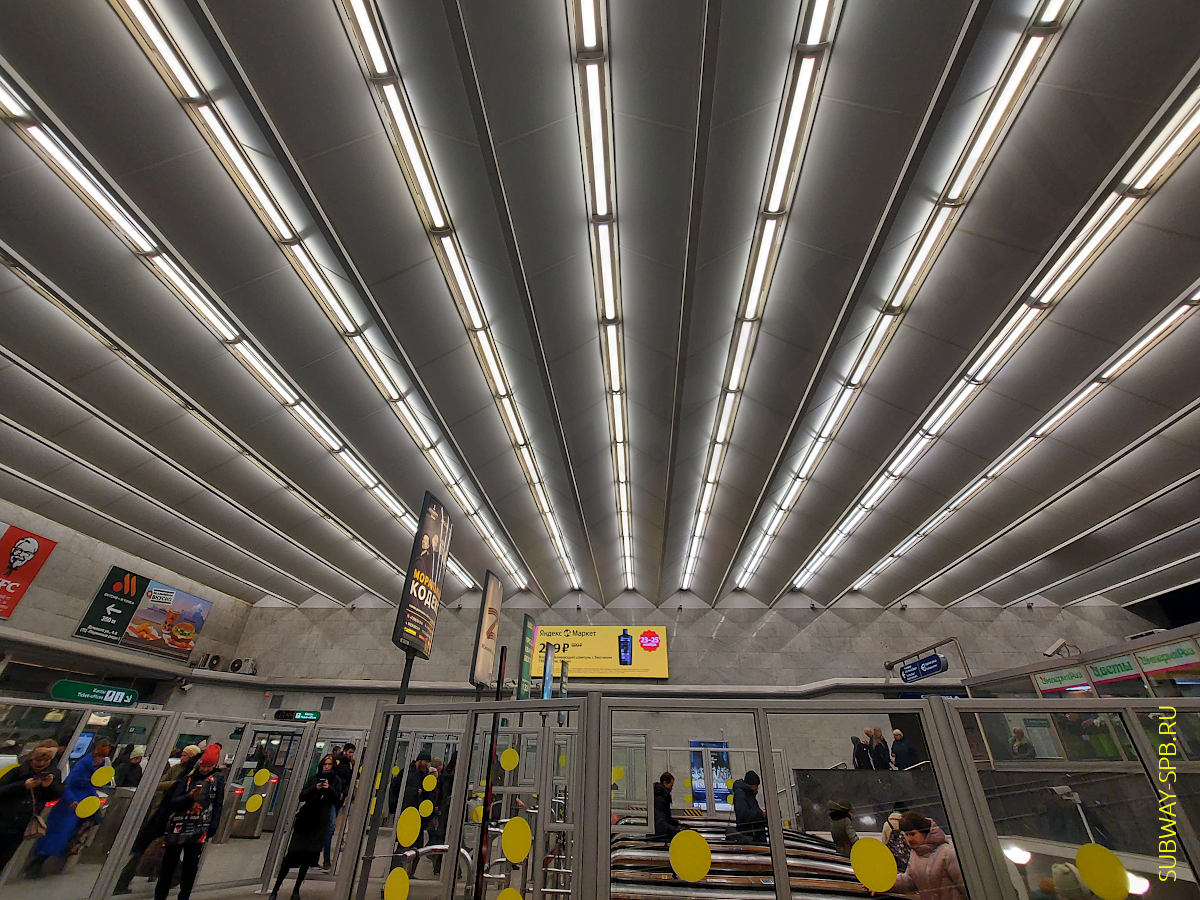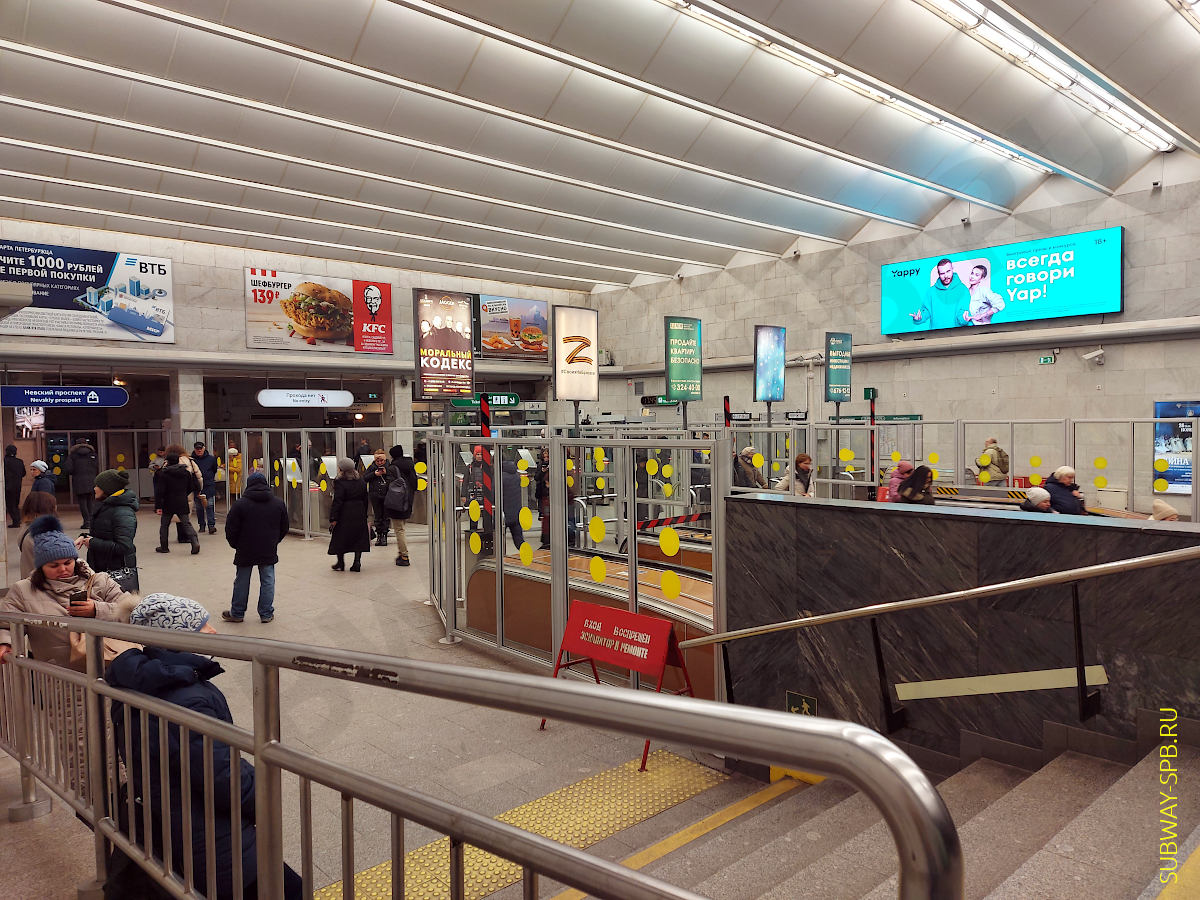 At the end of the hall there is an epic panel, which is still very poorly visible. Rather, a mosaic. It illustrates the shooting of the people's July demonstration by the Provisional Government here on Nevsky Prospekt in the summer of 1917. But this mosaic is still closed from view by flower stalls. And no one is looking at him.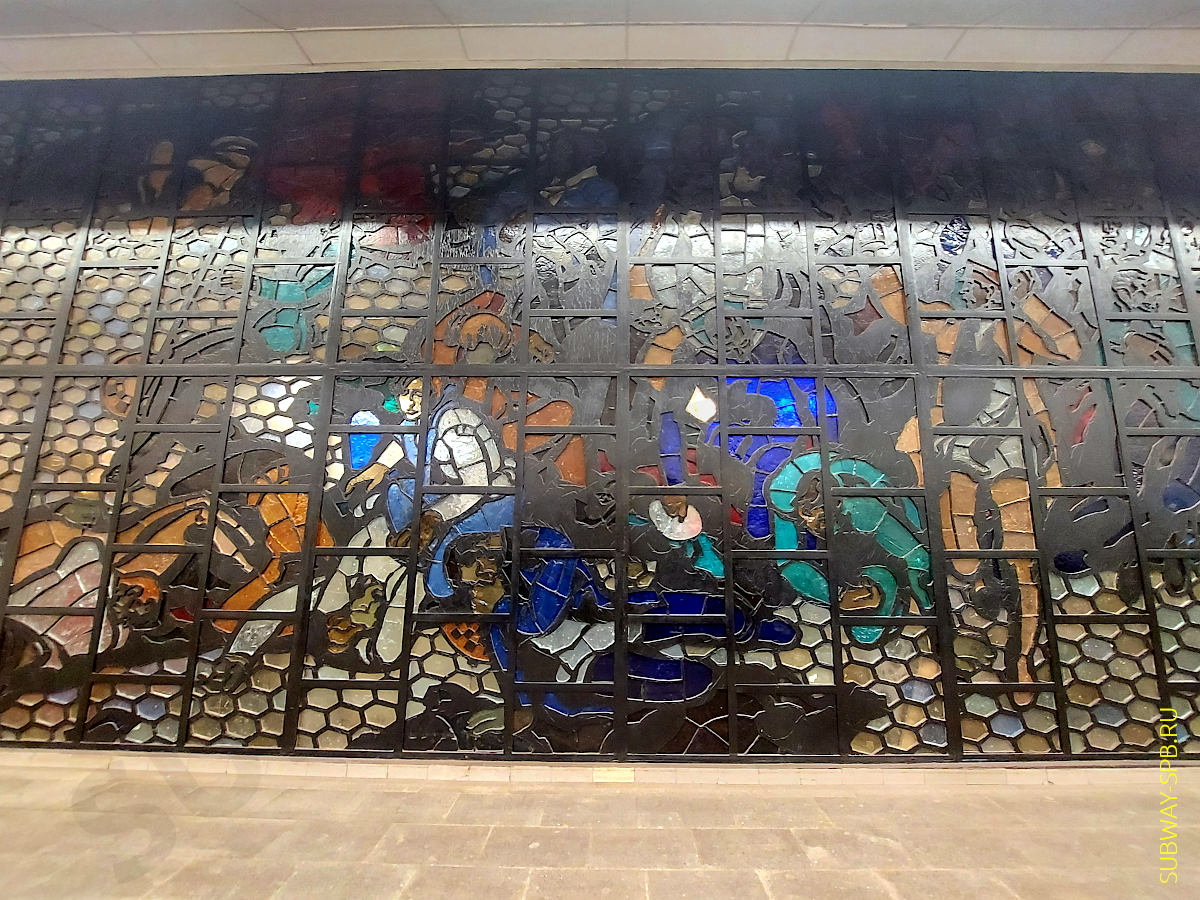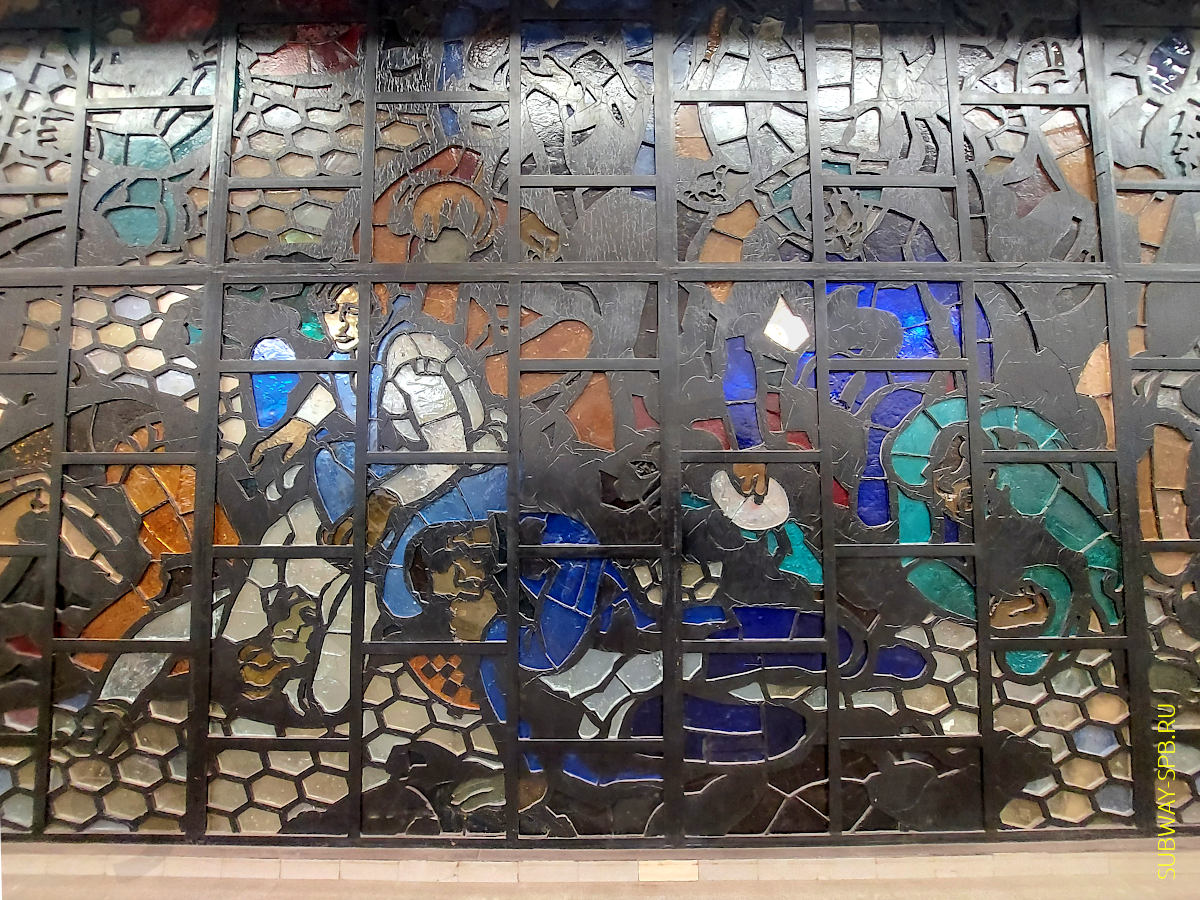 Let's go back underground. As with all horizontal elevators, there is practically nothing to see here.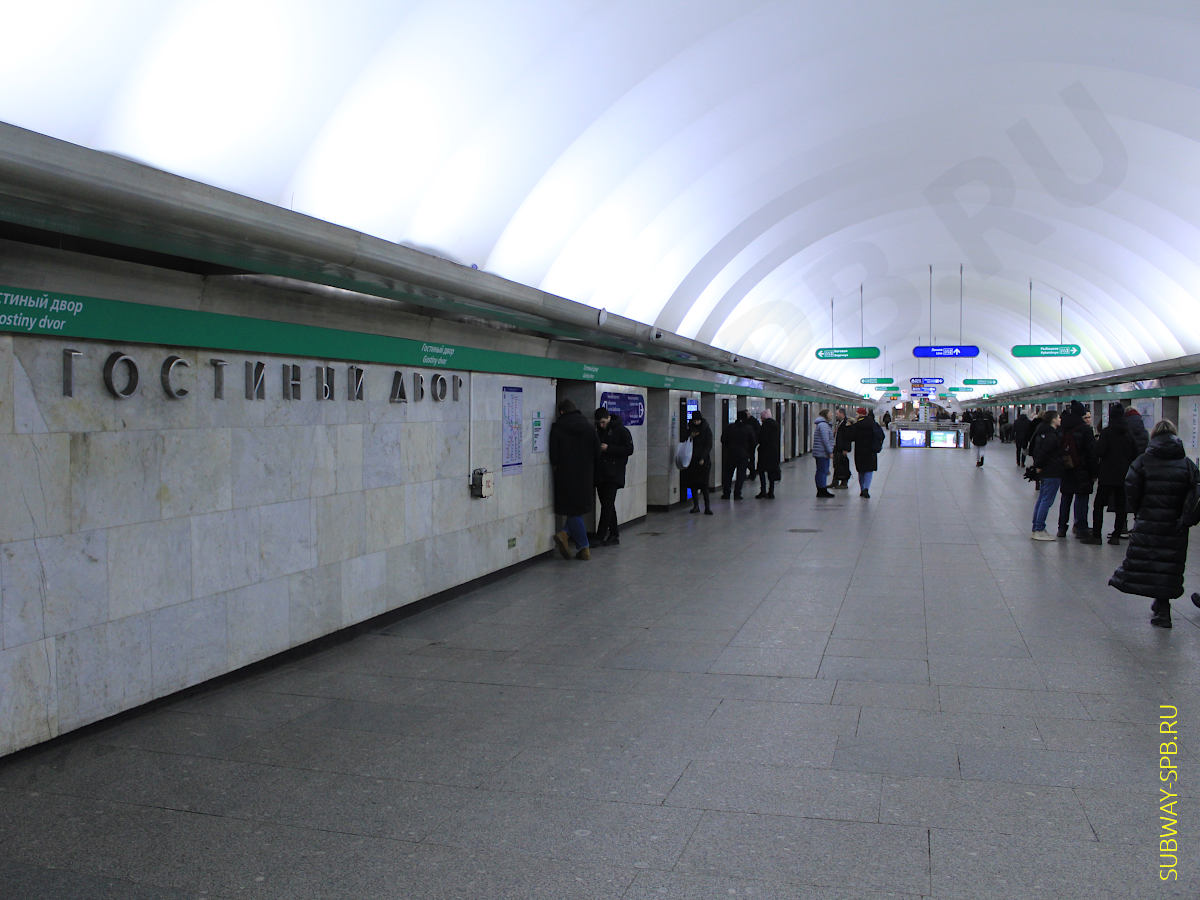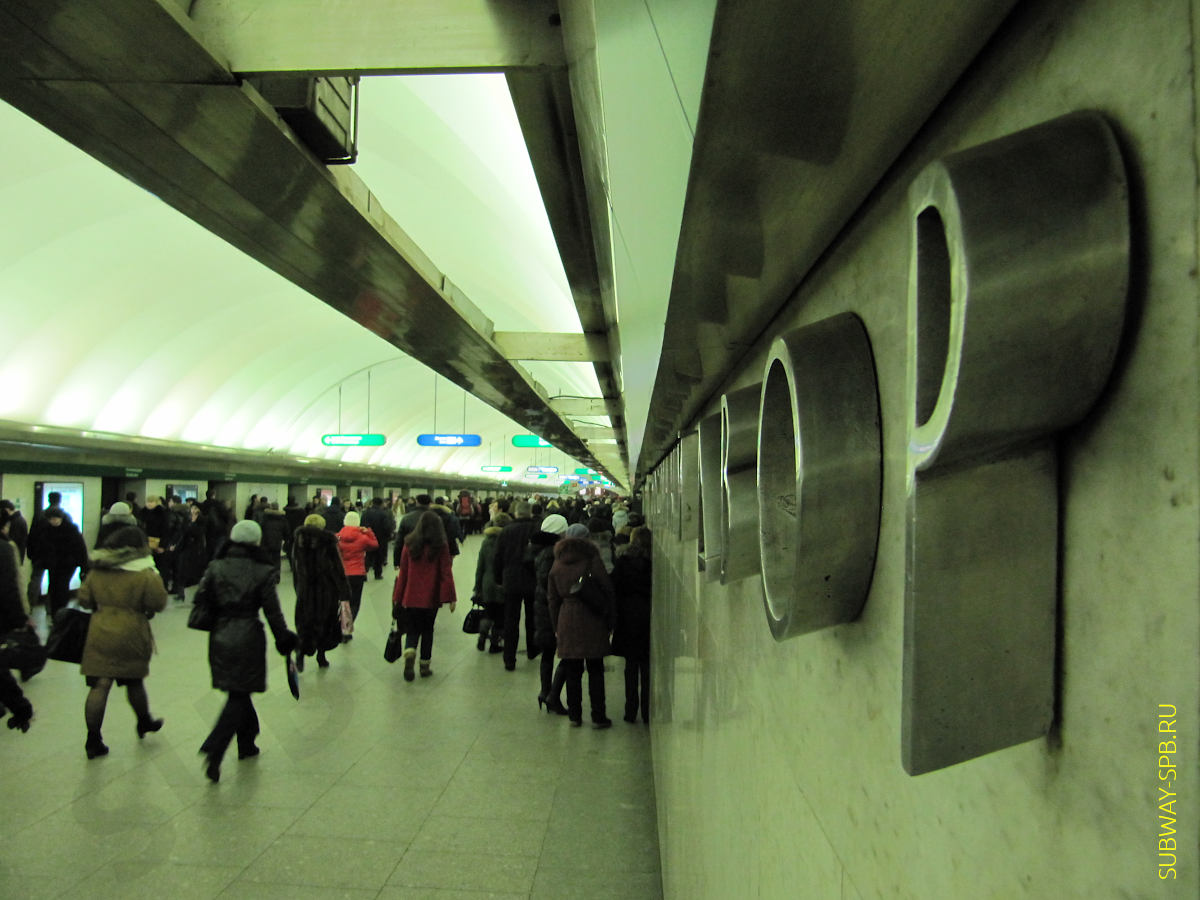 In the other end of the station, relative to the escalator, there is an exit to the Griboyedov Canal - Nevsky Prospekt-2. There are also eight transfer escalators from the station Nevsky Prospekt.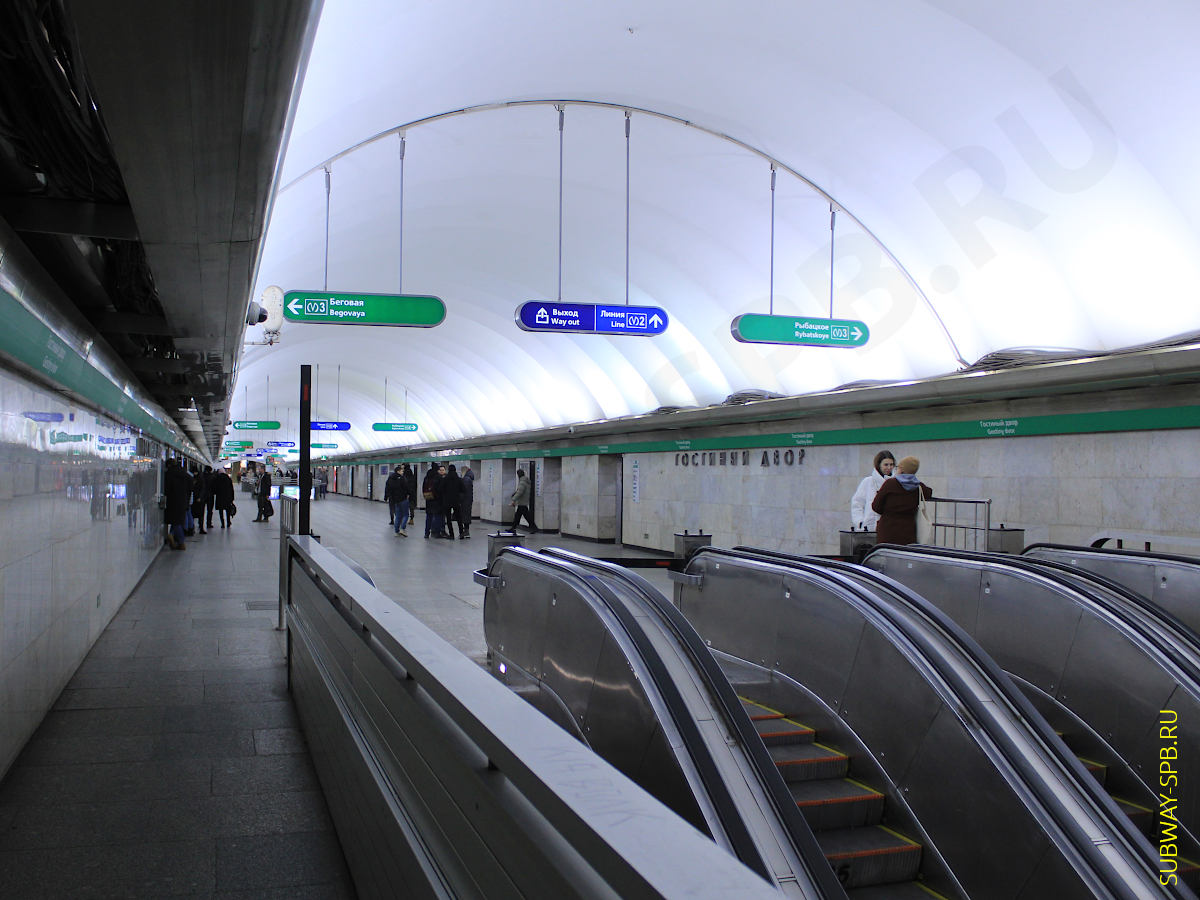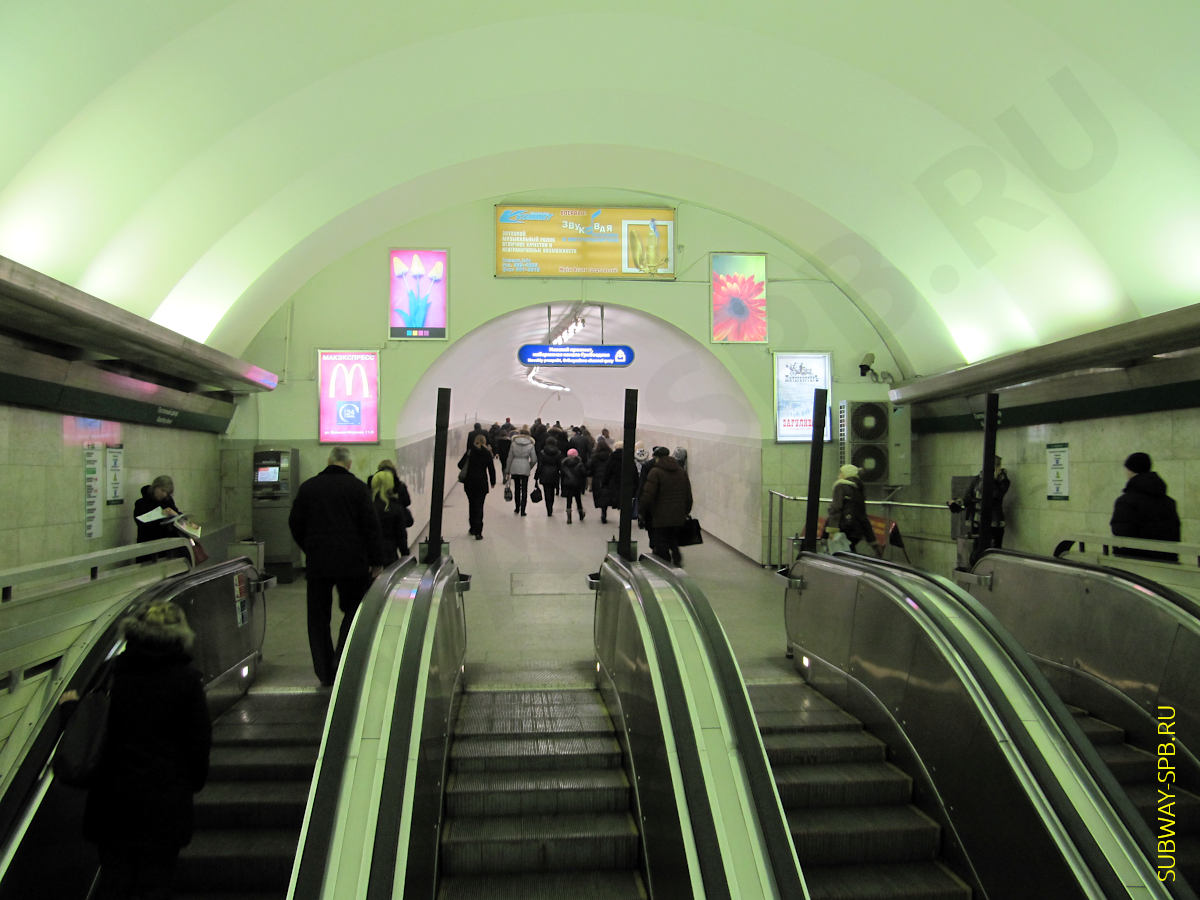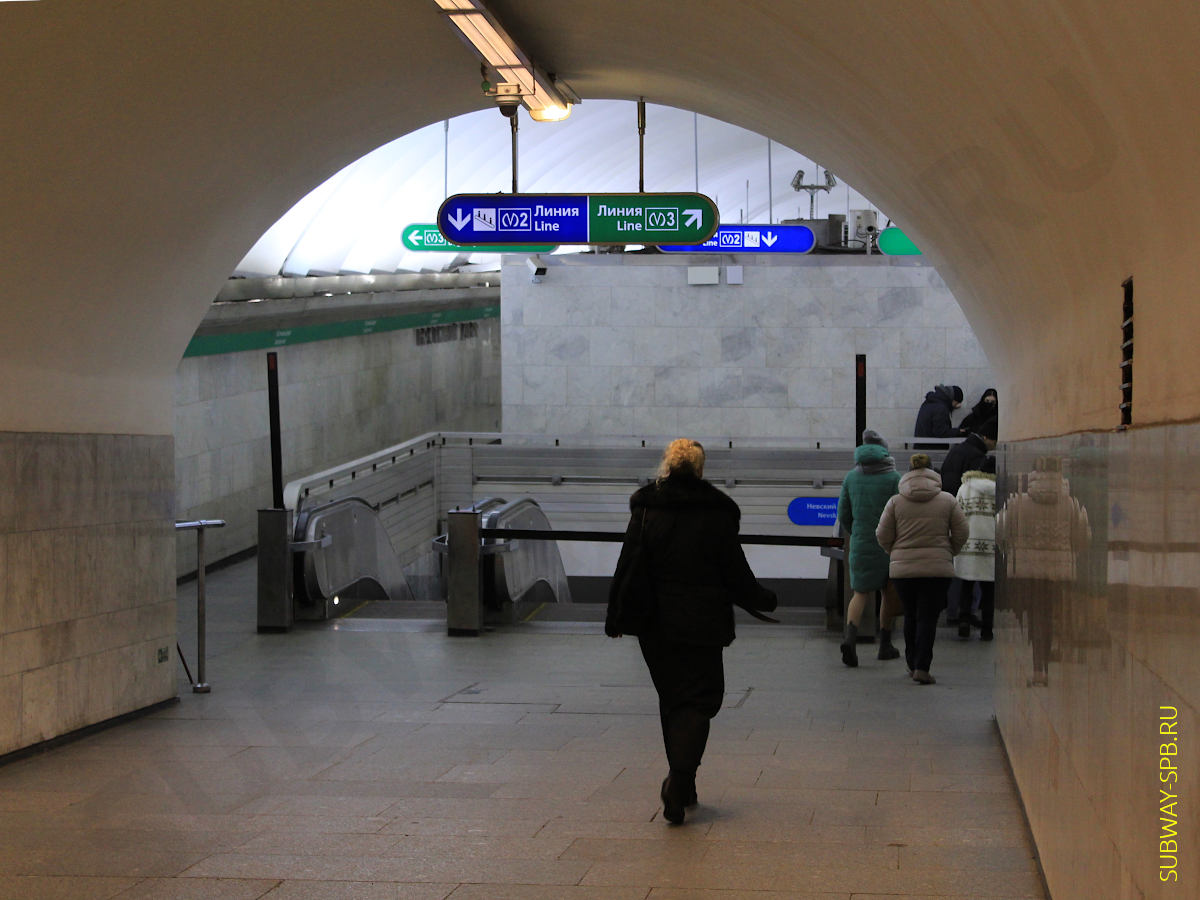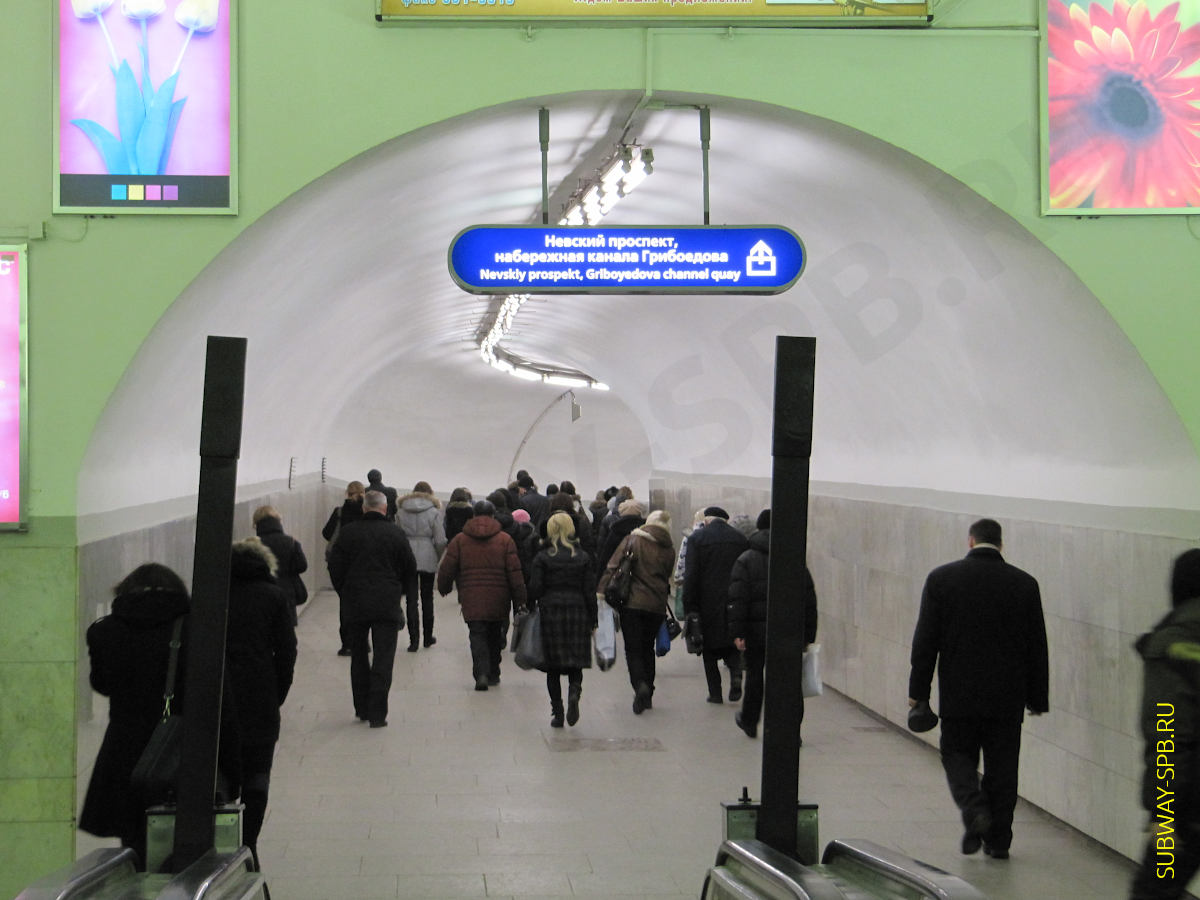 I still remember very well the times when there was nothing between the escalators here, and the station could be seen through from here. Now there are some office premises here.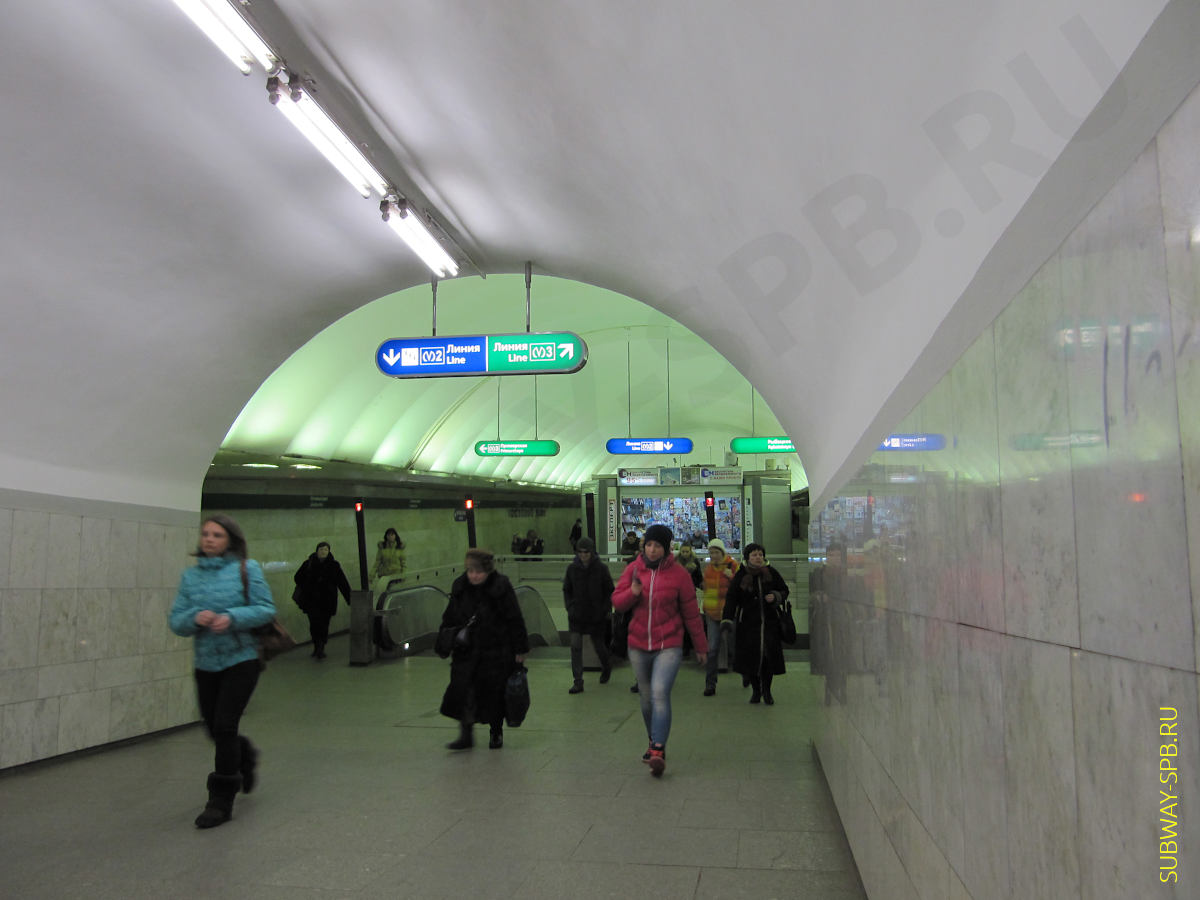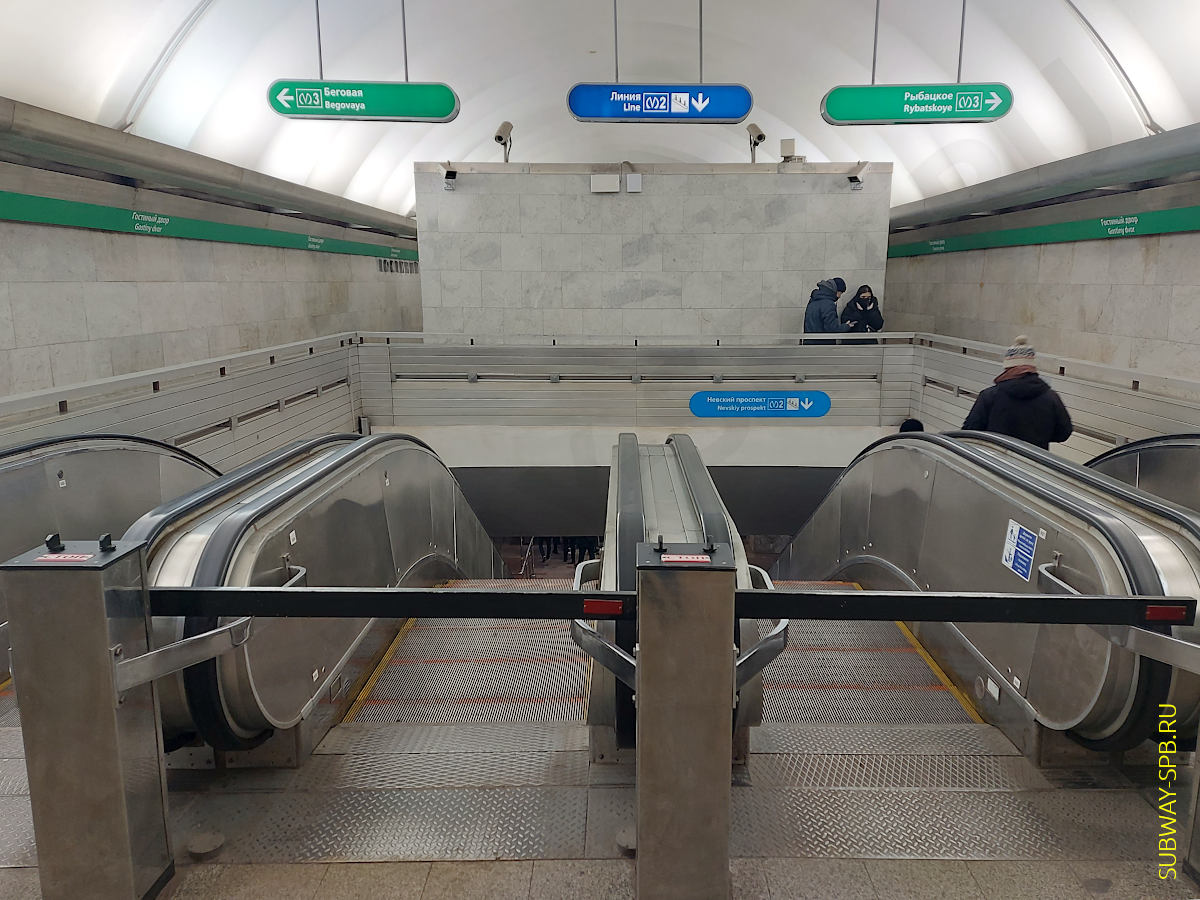 It's quite uncomfortable to squeeze between them. Narrow.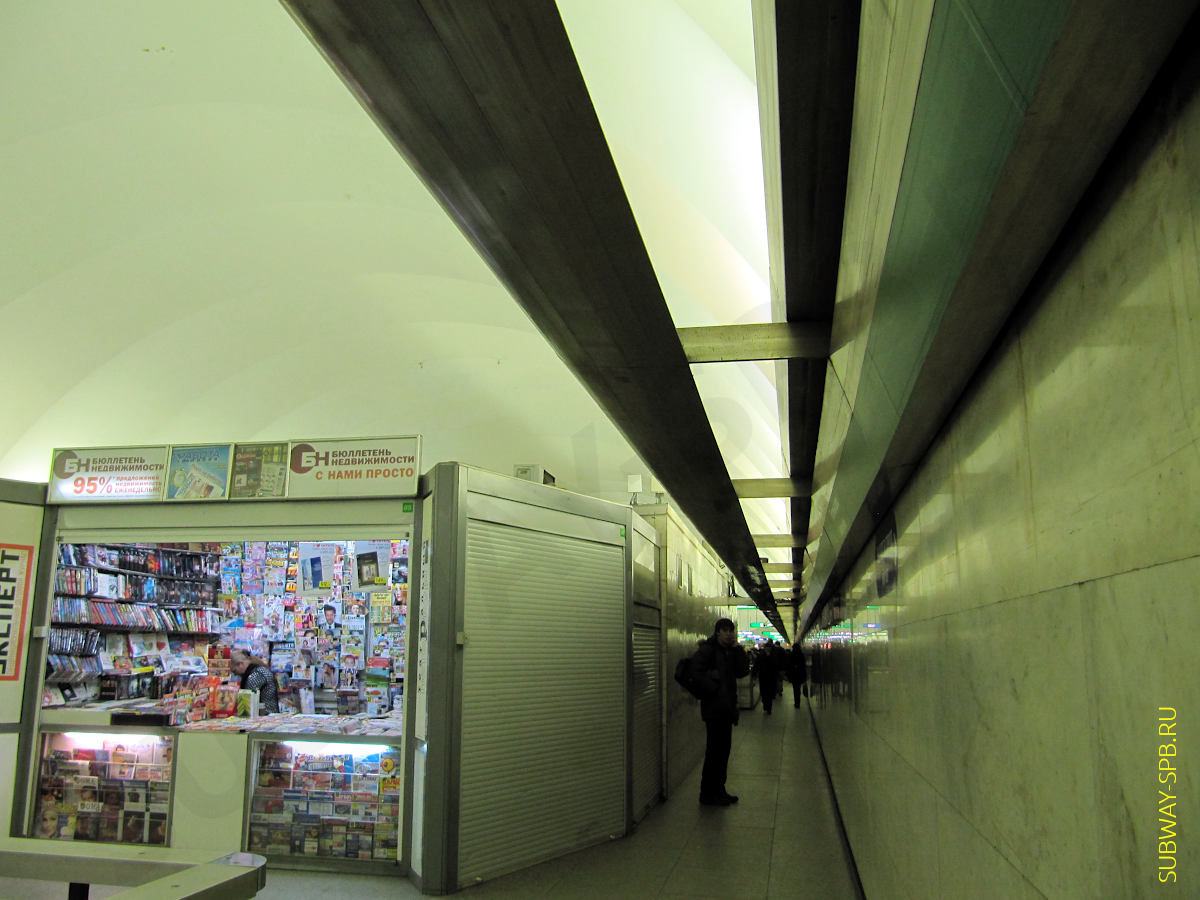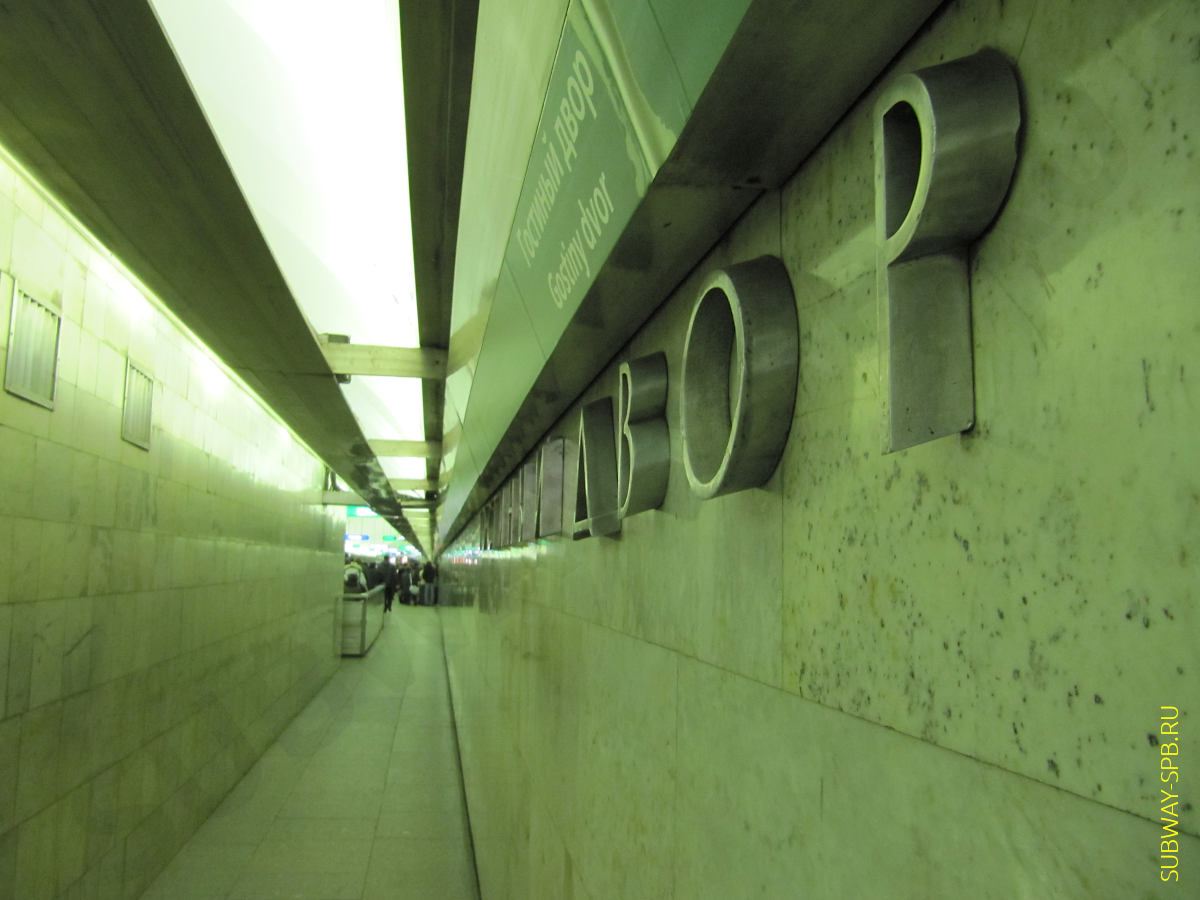 Such a kind workstation. You never look around here. Just in a hurry to run from one train to another, or finally jump up to the sun.